iReceptor is a distributed data management system and scientific gateway for mining "Next Generation" sequence (NGS) data from the adaptive immune (antibody/B-cell or T-cell) receptor repertoire. We call this AIRR-seq data. The main goal of iReceptor is to connect a distributed network of AIRR-seq repositories (the AIRR Data Commons), allowing queries across multiple projects, labs, and institutions. Integrating these important AIRR-seq repositories will result in improvements to the design of vaccines, therapeutic antibodies and cancer immunotherapies.
The iReceptor Gateway
iReceptor provides a technology platform that lowers the barrier to immune genetics researchers who need to federate large, distributed, immune genetics data repositories in order to answer complex questions about the immune response. The iReceptor Gateway is a scientific web platform which enables the exploration, analysis, and downloading of curated AIRR-seq across a number of international data repositories.
AIRR-seq data on the iReceptor Gateway
2 Billion Sequences and 1184 Repertoires are currently available, from 6 remote repositories, 24 research labs and 26 studies, with: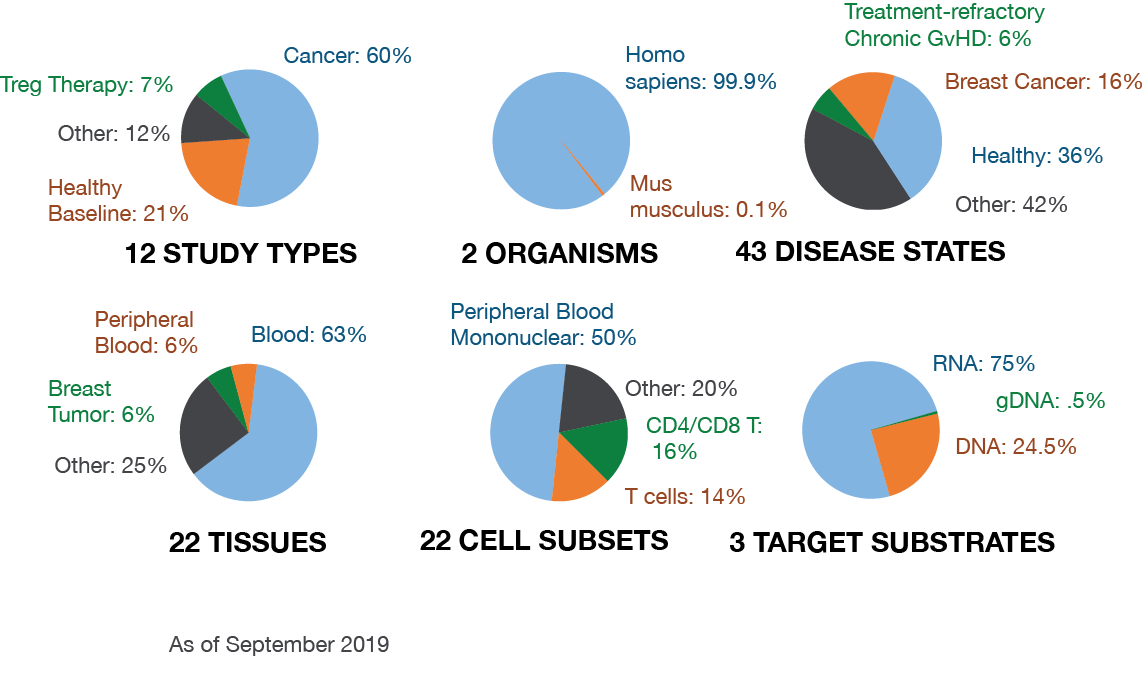 Sign up for an iReceptor Gateway Account
Data is continually added to the data repositories in the AIRR Data Commons. Researchers can use the iReceptor Scientific Gateway to access this data by applying for an account and logging in to the iReceptor Scientific Gateway web portal. To apply for an account, please send an email to support@ireceptor.org.
iReceptor Partners
The iReceptor project is working closely with the international AIRR Community (airr-community.org) to develop both the foundational biological and immune genetics requirements for reporting these data, as well as to develop the technological components of the iReceptor Scientific Gateway and the AIRR Data Commons. The AIRR Community Initiative was formed to develop protocols and best practices to facilitate comparing and sharing Adaptive Immune Receptor Repertoire data.
iReceptor is a project located at the IRMACS Centre at Simon Fraser University. It is funded by the CANARIE Network Enabled Platforms Program, the Canada Foundation for Innovation (CFI), the British Columbia Knowledge Development Fund (BCKDF), the Canadian Institute for Health Research, the European Union's Horizon 2020 research and innovation programme (grant agreement No 825821), and Simon Fraser University.