Here you can see your results as individual samples with associated metadata.  When you press the blue arrows beside a metadata item, it is sorted by a metadata attribute.  To select individual samples for download, use the checkboxes to the left of the samples.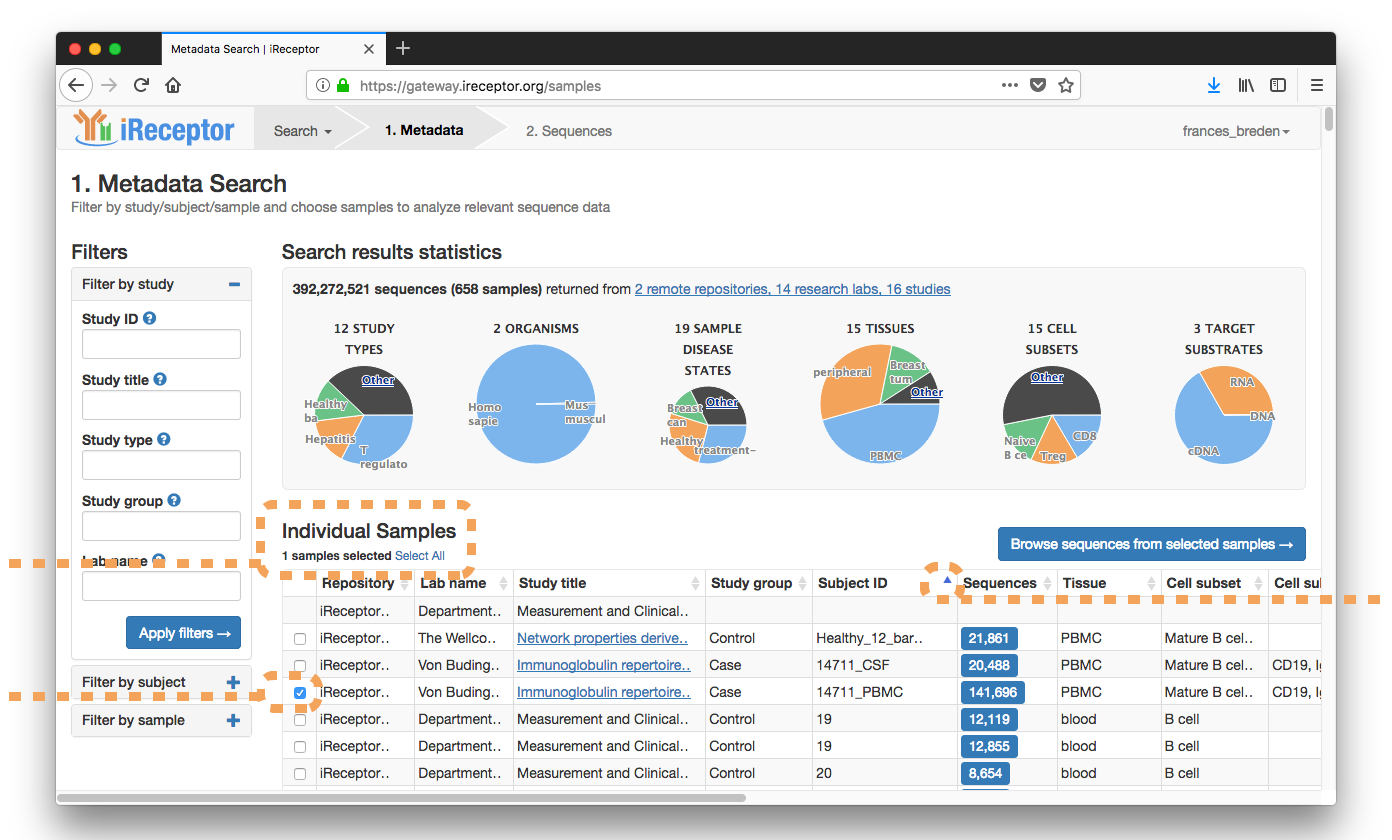 To see more metadata for individual samples, scroll to the right of the page.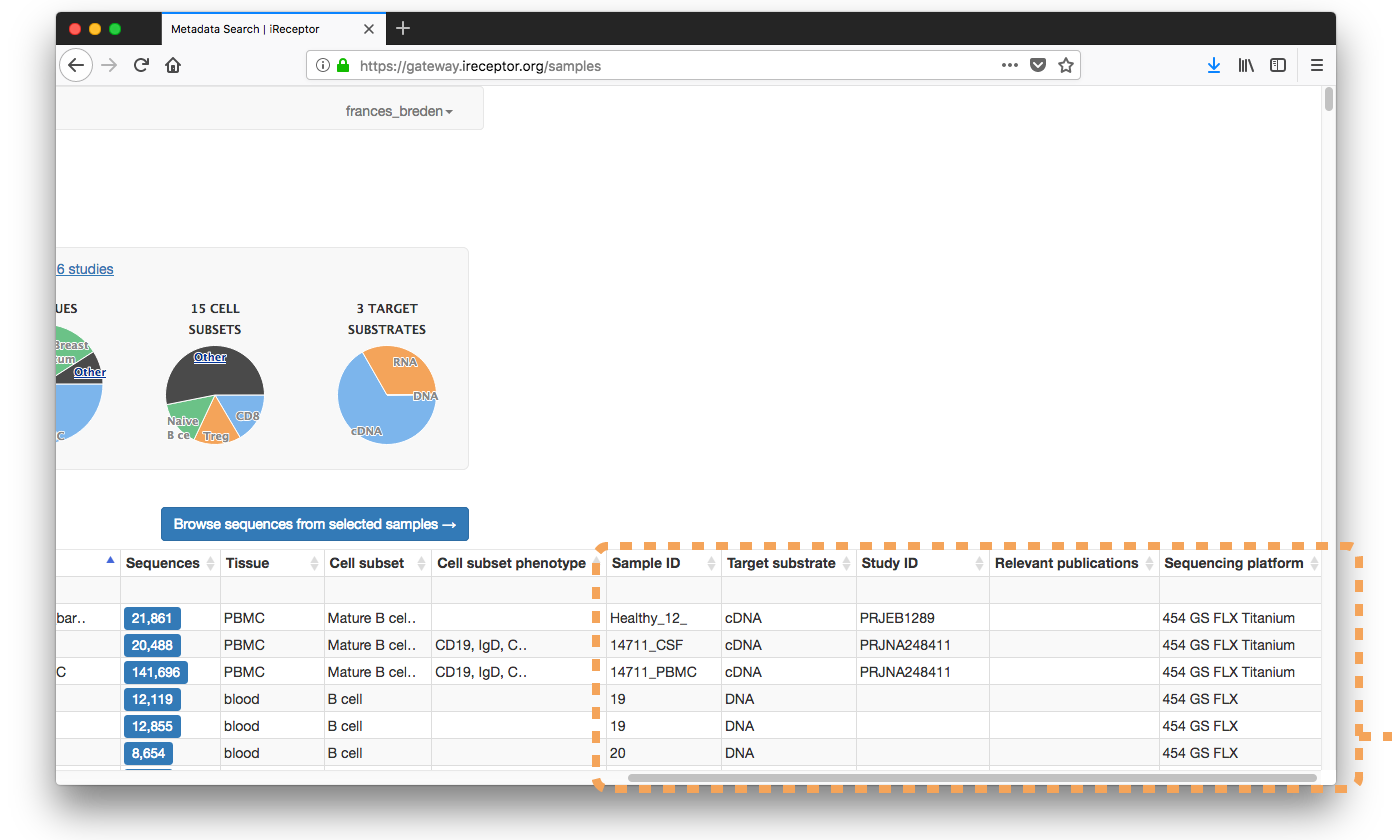 Browse Sequences from Selected Samples
Once you have filtered down your results by sample, you can browse sequences from selected samples.