Once you press the Browse sequences from selected samples button, you will view the sequences from your selected samples on a new page.  You  can still go back to the metadata page, and see and remove the filters you applied there.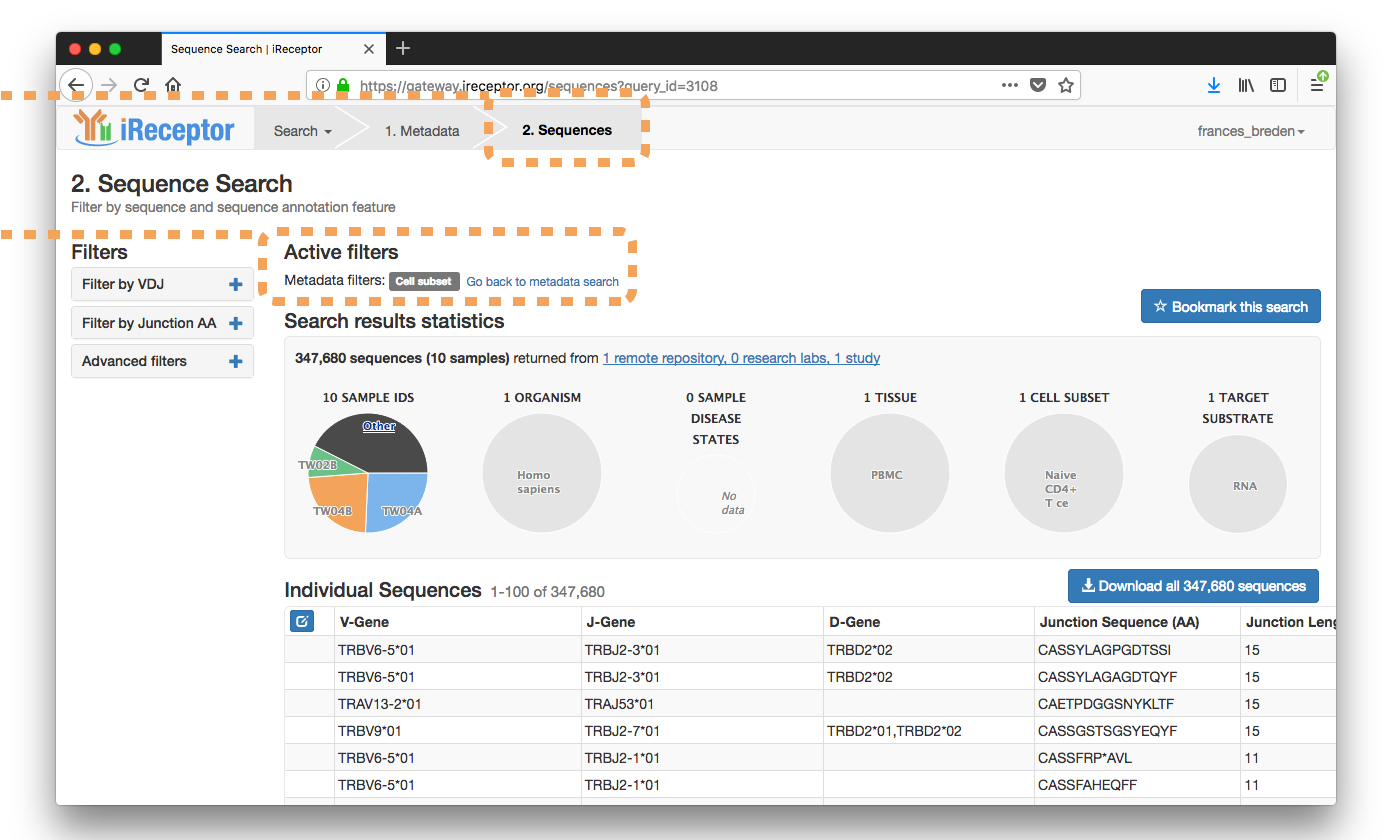 Individual Sequences
You can see the first 25 individual sequences from your search results on this page.  You can choose which associated data you would like to view about your sequences, e.g. Annotatiol Tool, Junction Length (AA).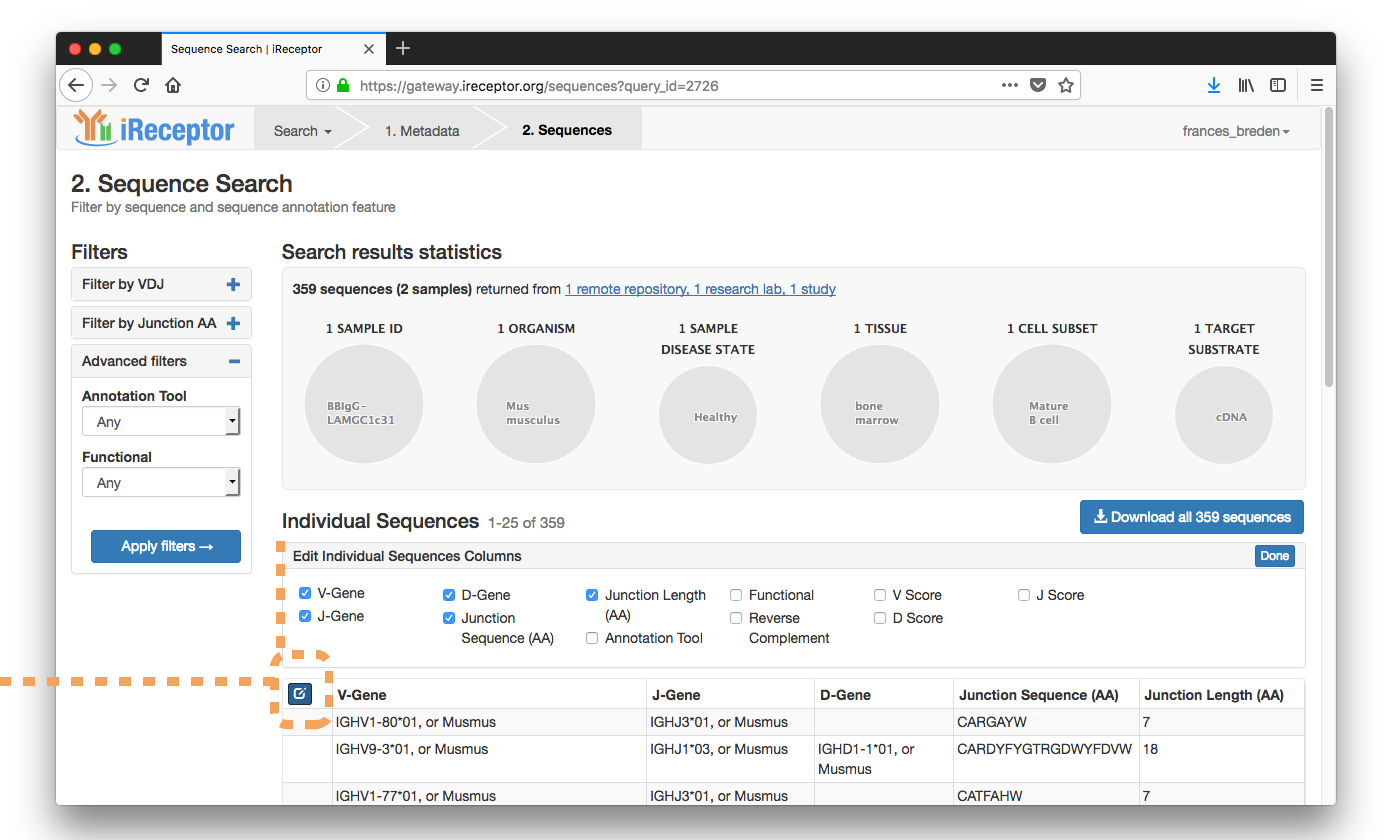 Downloads
When you press the download button, you'll get the sequences as a TSV as well as a readme info sheet about the sequences.