Our COVID-19 dataset is growing quickly. Here's how you can access it.
Starting the Metadata Search
Click "Browse Repertoire Metadata" button
Enter COVID-19 in the Full Text Search Filter
Using the Full Text Filter and pressing the "enter" key is the fastest. You could also open the Filter by Sample box and type "COVID-19" in the Diagnosis filter.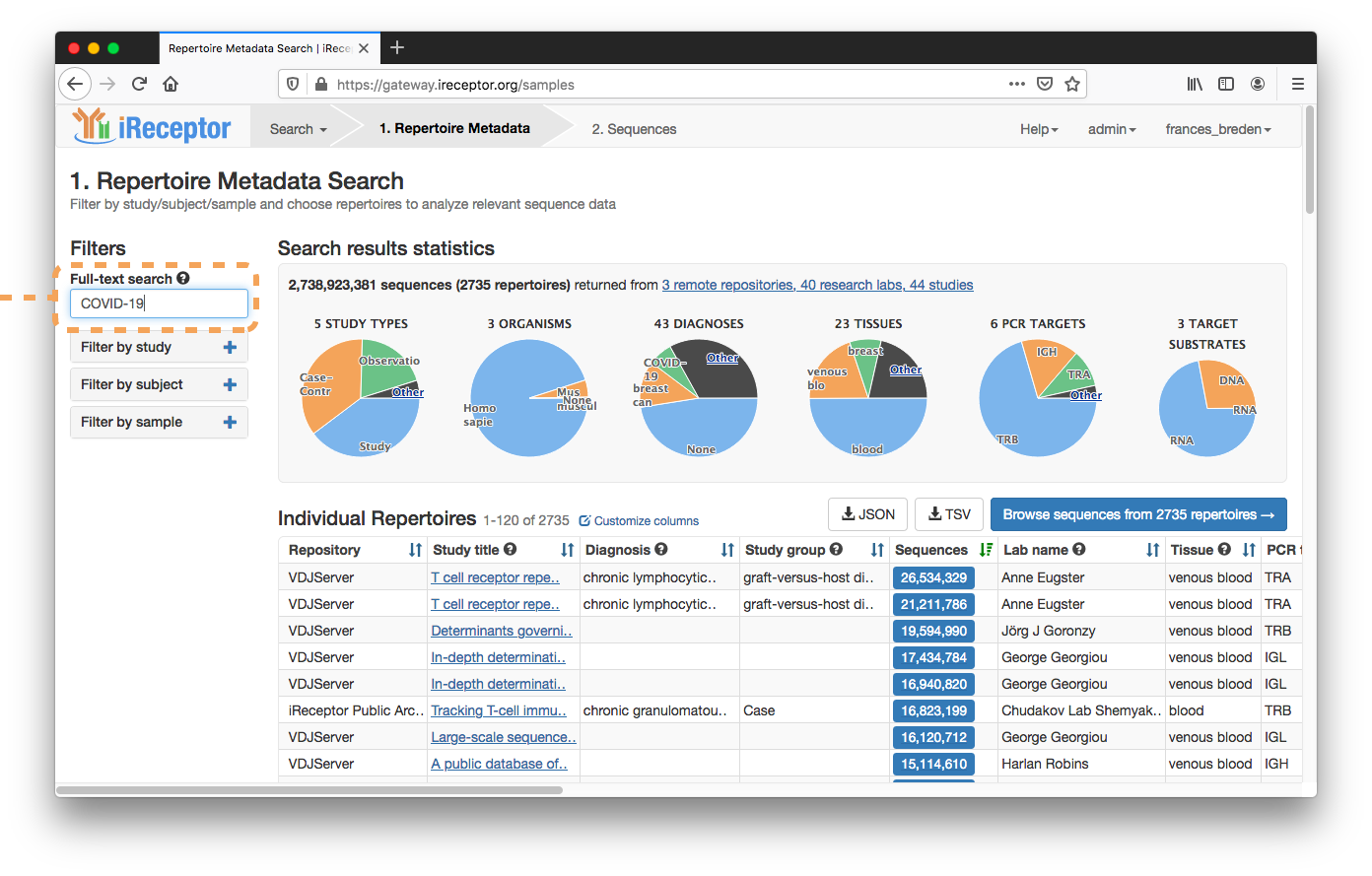 All repertoires with a COVID-19 diagnosis are returned
You can then continue filtering your results on this page, go to the sequence page to filter them at a sequence level, or download them.