There are multiple ways for users to restrict the repertoires they are searching to only B-cell or T-cell receptor sequences. We will go through two options: A) the "PCR target" filter; B) the Cell Subset filter.
Option A: Filter by PCR Target
Start Metadata Search
Click "Browse Repertoire Metadata" button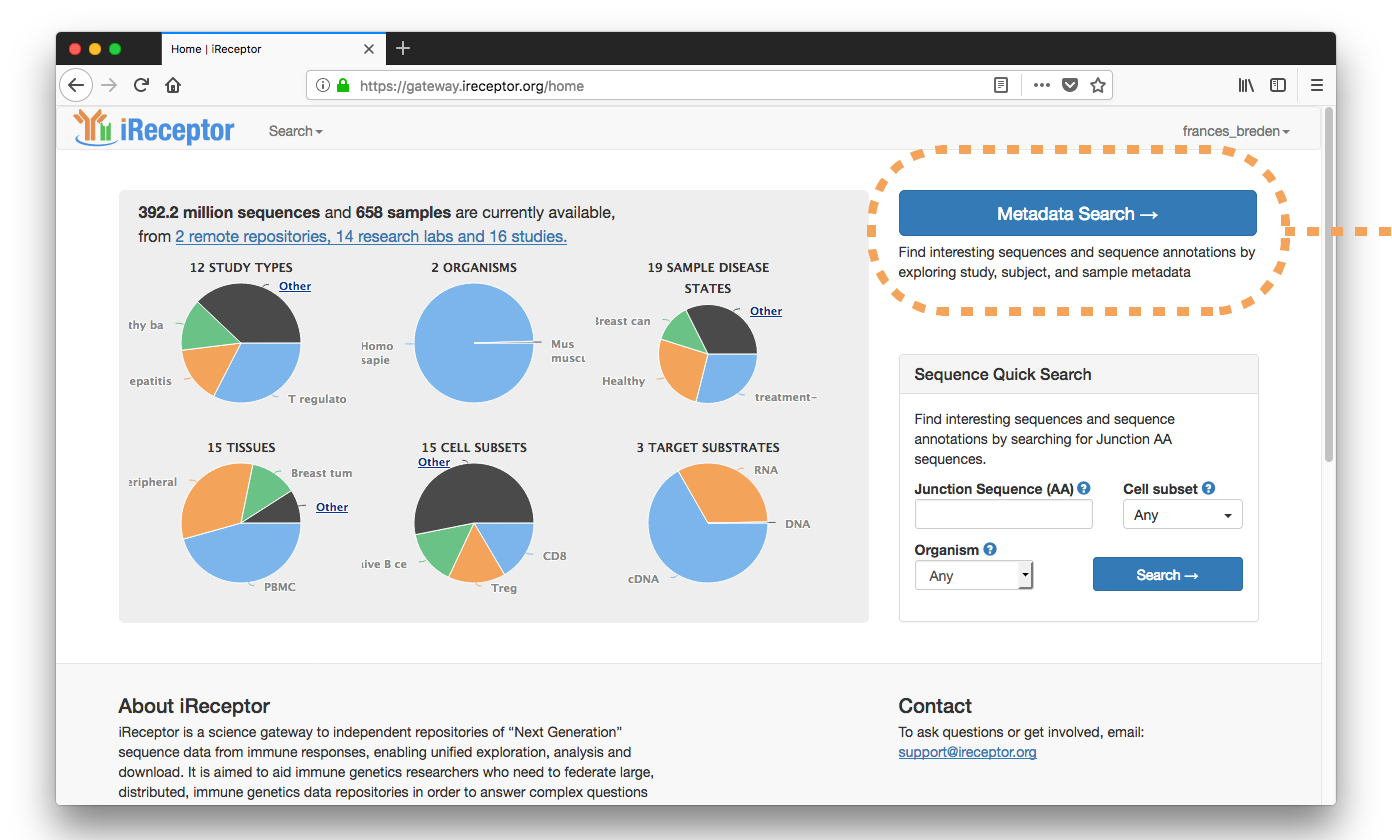 Filter by PCR Target
In the "Filter by PCR Target" dropdown, select your targets of interest and press "Apply filters". For example, in this search, "IGH", "IGK", and "IGL" are selected, for B-Cell results.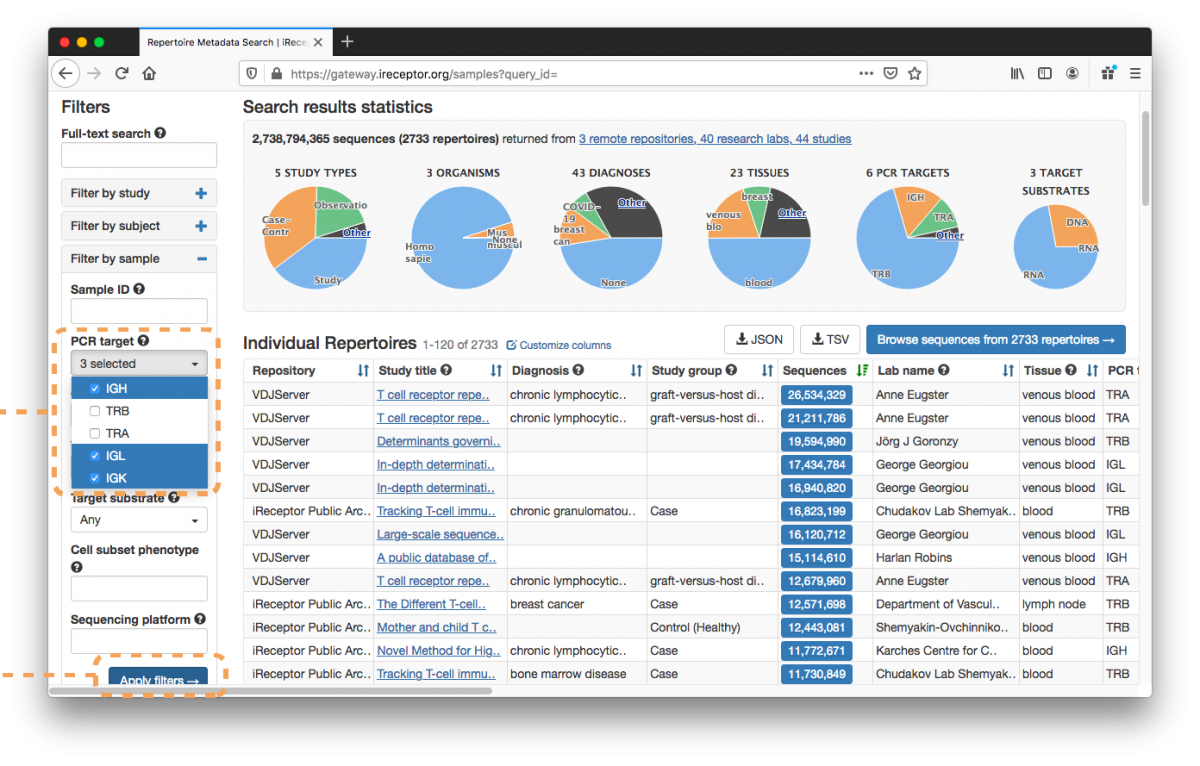 Filtered search results - continue filtering, download, or bookmark
In this example, the results returned are all IGH (immunoglobulin heavy chain sequences), and IGK and IGL (respectively Kappa and Lambda, or immunoglobulin light chain sequences). You can continue filtering your results at a repertoire level, filter by sequence, download, or bookmark your results.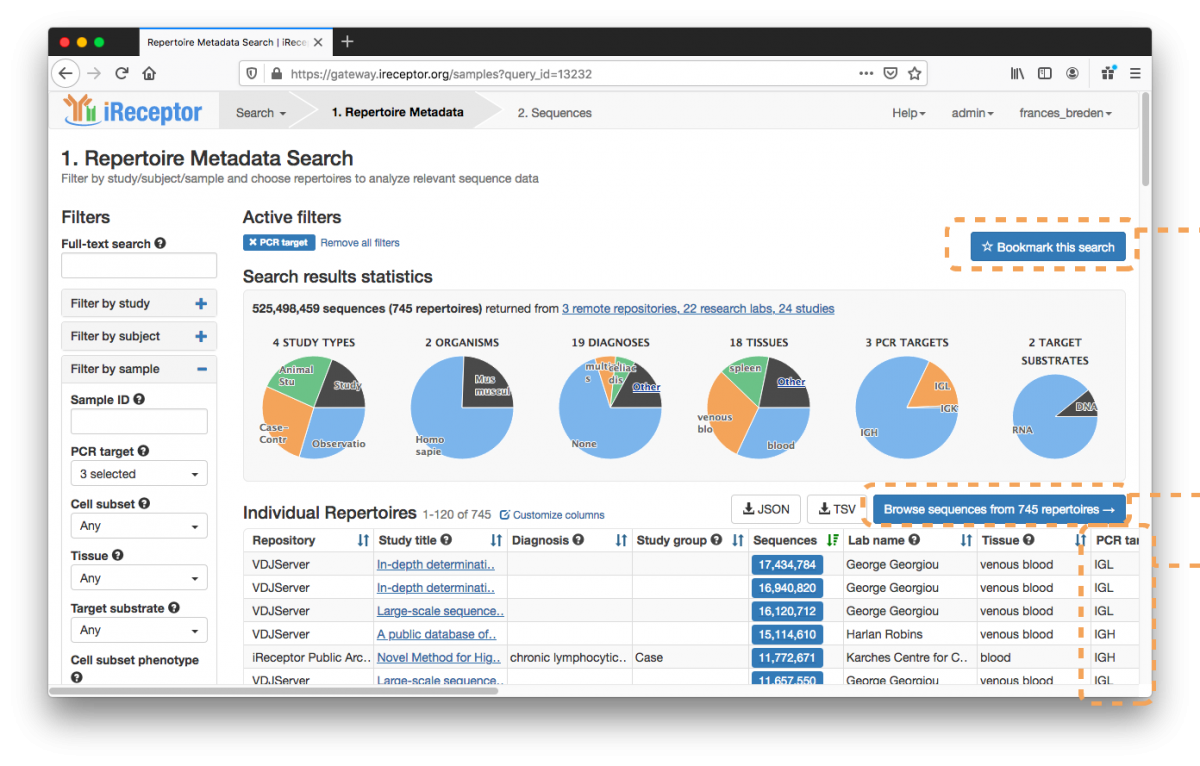 Option B: Filter by Cell Subset
The "Cell Subset" filter is available on both the Sequence Quick Search and the Repertoire Metadata Search. Below, we present the Sequence Quick Search workflow where one searches for a CDR3 sequence restricting the search to just B-Cell data.
Filter by Junction/CDR3 AA
In the Sequence Quick Search, type in your CDR3 sequence of interest into the "Junction/CDR3 AA" Filter, for example, "CARNTGTTVLTPAYVDYW".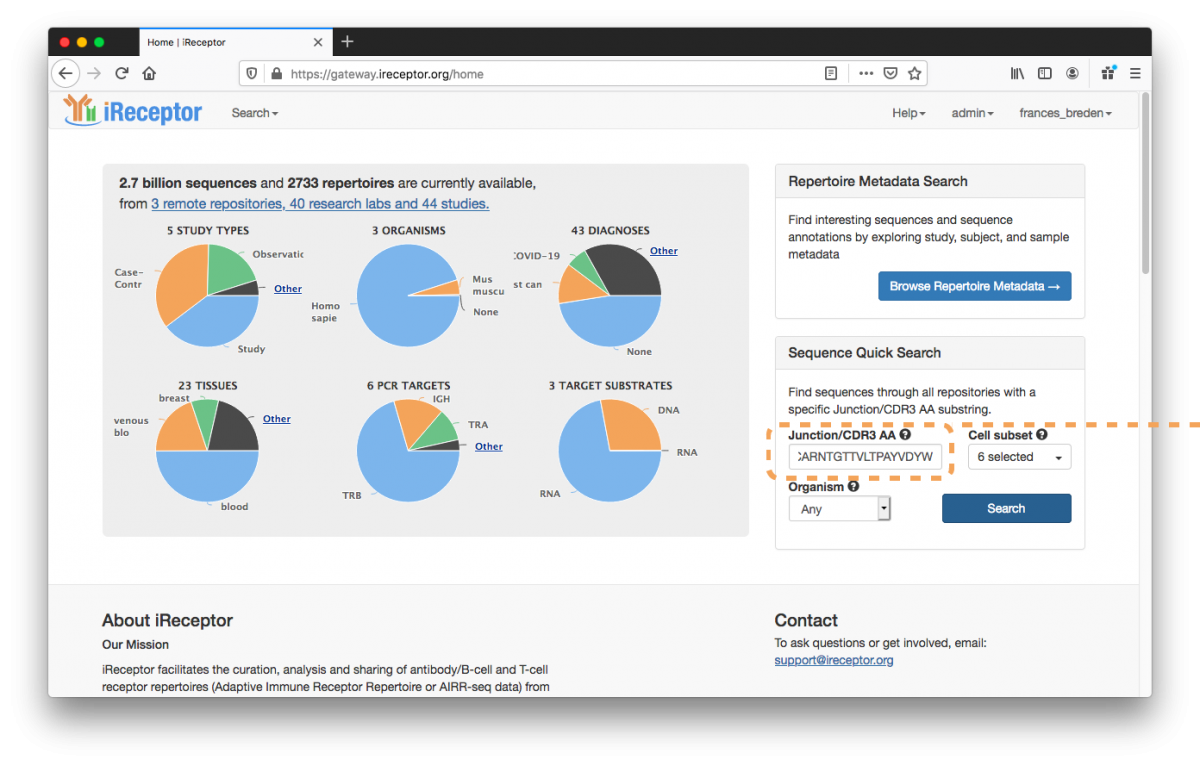 Filter by Cell Subset
In the "Cell Subset" Filter dropdown, select your filters of interest. For example, for B-Cell phenotypes, you could select "naive B cell, memory B cell, germinal center B cell, precursor B cell", and "B cell". Then press the "Search" button.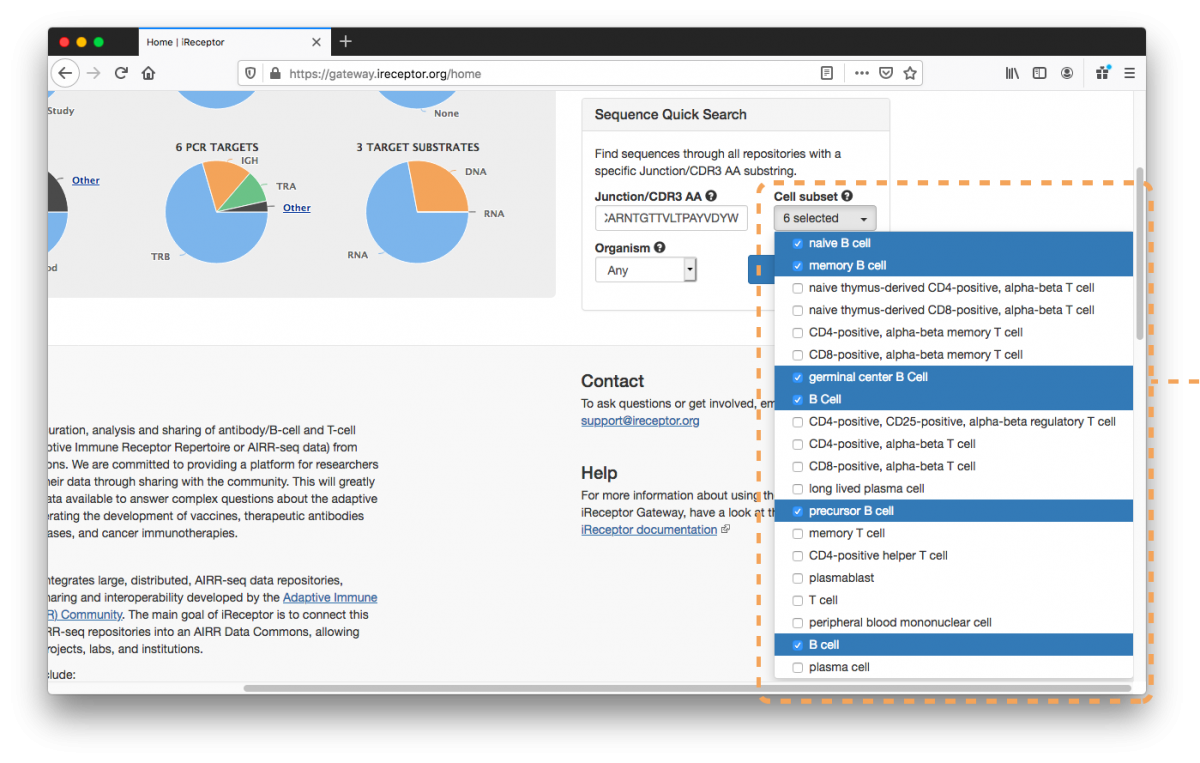 Download or Bookmark Sequence Results
One sequence that ccontains the exact Junction/CDR3 AA from all of the B-Cell data is returned. The sequence can be bookmarked or downloaded.